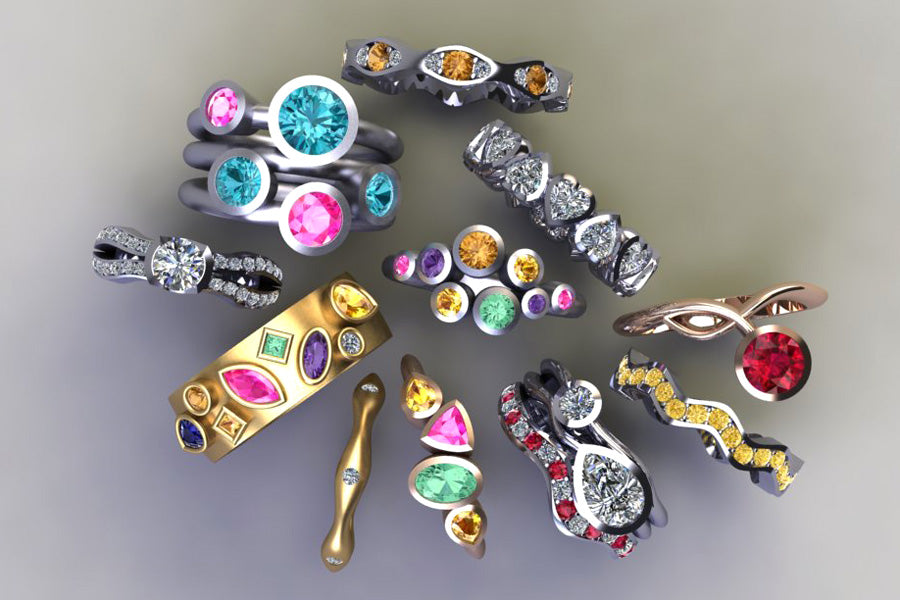 The Bespoke Service
Our bespoke service offers the opportunity of creating a unique piece of jewellery that has been made personally for you. "Try Unique"
Book a free Design Consultation to discuss a bespoke commission without obligation. You are most welcome to visit my workshop and see my work up close or if you live at distance we can arrange an online meeting.
Book a consultation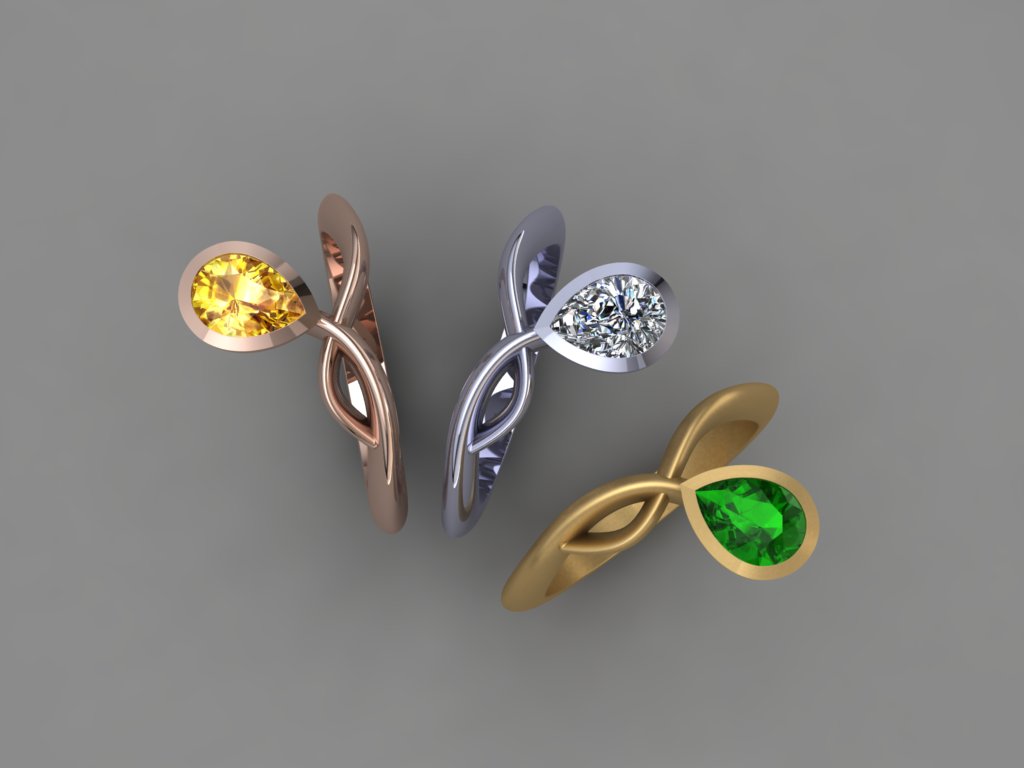 The Bespoke Process
Design Consultation : To discuss your individual requirements in a relaxed setting and view stock samples and a selection of quality gem stones of your choice.
Concept Designs : From the discussion unique Concept Design Images would be created using the latest Computer Software.
Quotes : The designs will come with prices or according to a specified budget and with an approximate completion date.
Approved Design : Once a design has been approved it may then proceed to being made.
"Bespoke from Concept to Completion"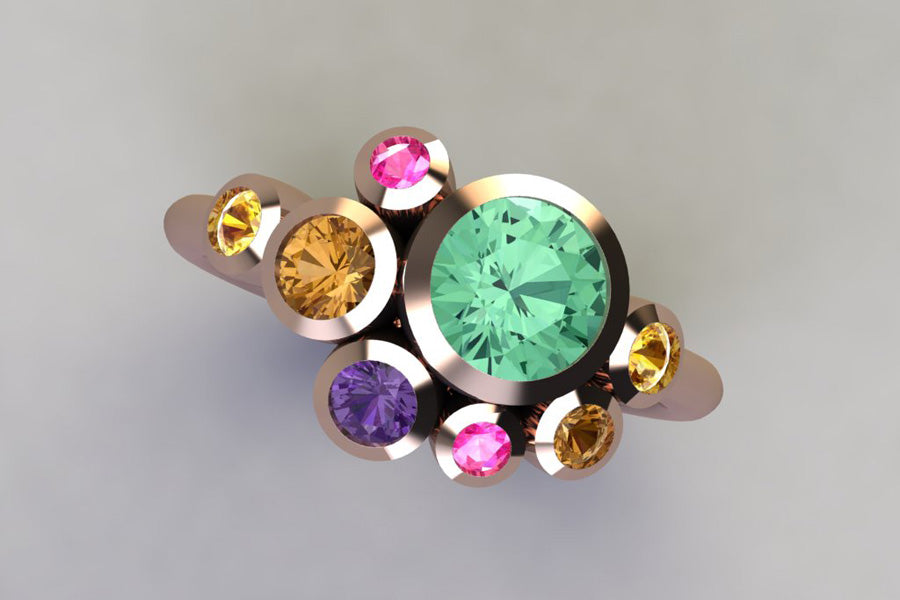 The Redesign : Connecting Past, Present & Future
I often redesign jewellery that has been inherited or a family heirloom. The stones in particular and sometimes the metal may be used to create a completely new piece of jewellery that maintains that significant personal connection. "Personal jewellery from generation to generation!"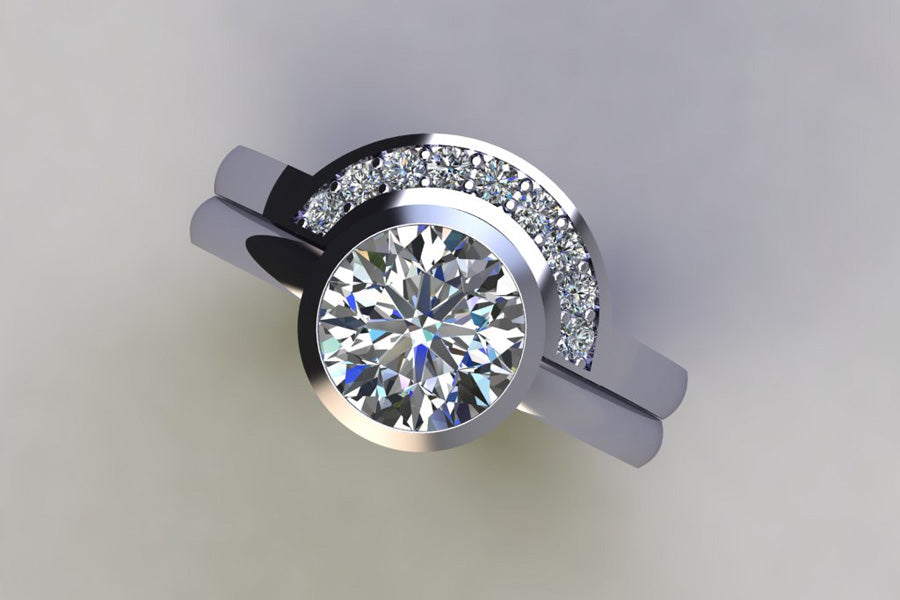 Shaped Wedding Rings
Engagement Rings often require the need for Wedding Rings that are individually made with an exact fit for their unique profile. You are welcome to discuss the possible options. "Mind the gap"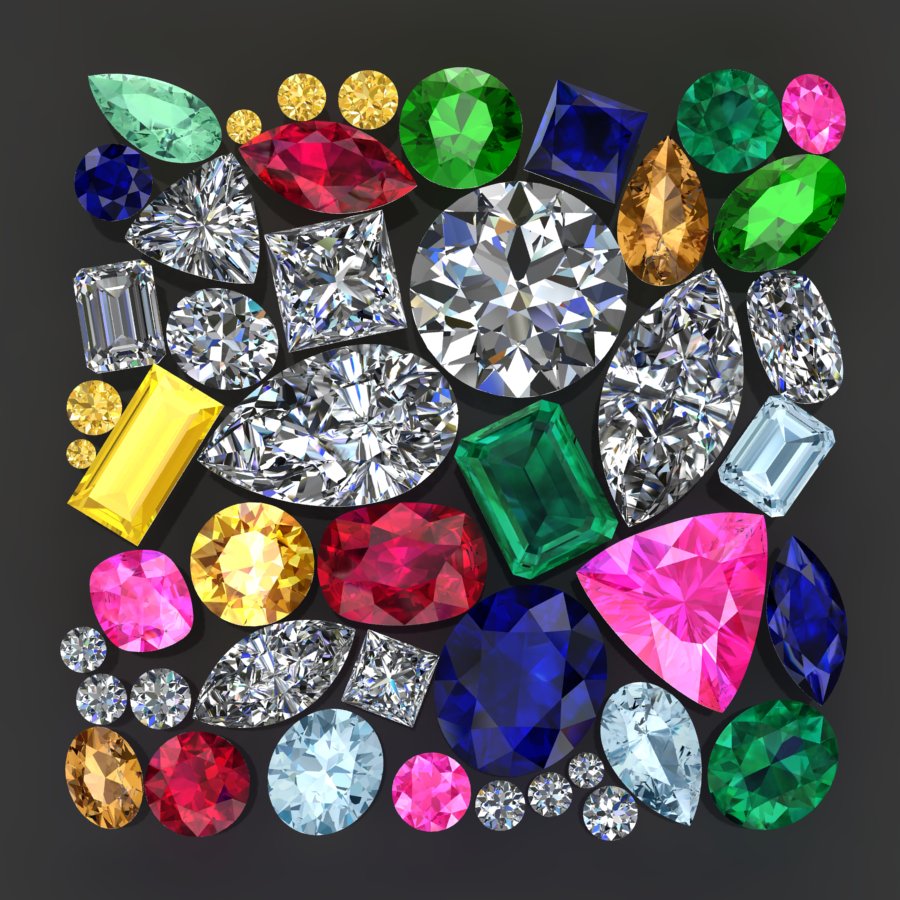 Choose a Stone
Arrange a visit to view a selection of ethically sourced G.I.A. Certified Diamonds or quality coloured gemstones.
Alternatively choose from a selection of Certificated Lab Grown Diamonds that suits your budget.
"Choose the stone first for the bespoke design that follows."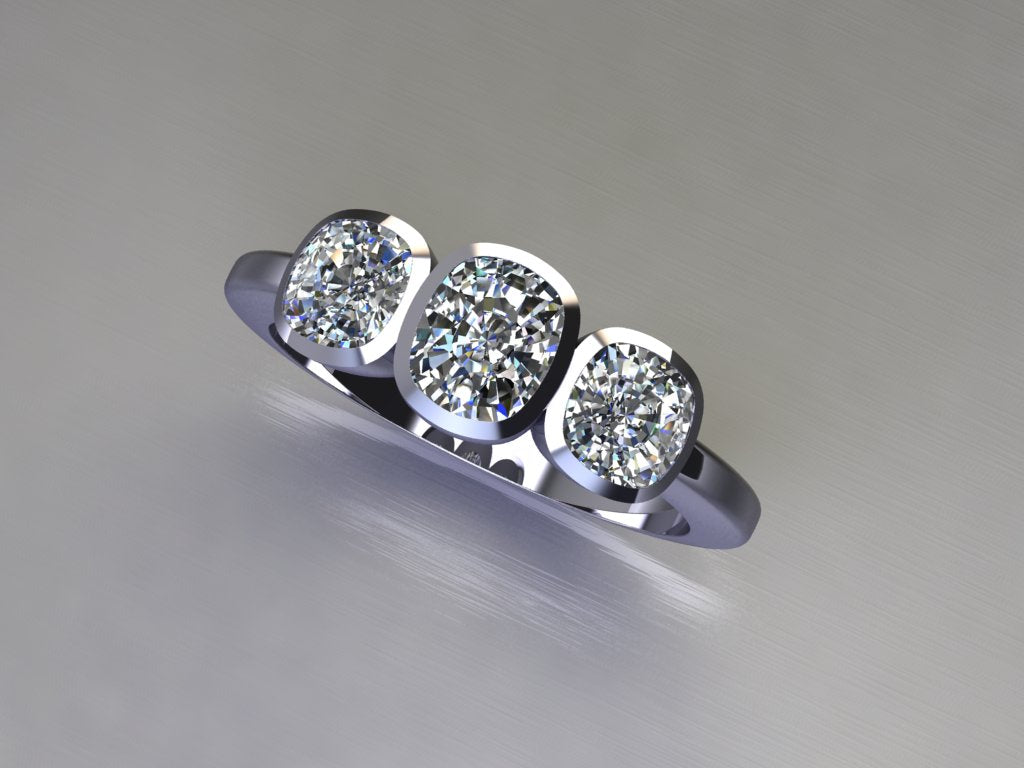 The Engagement Ring Dilemma
Avoid the wrong ring choice in the wrong size!
Sample Ring: Try one of our returnable sample rings as a presentation piece and follow it up with an appointment and enjoy the bespoke process.
"Share the unique experience."
Book a Visit/Meeting
You are most welcome to visit my workshop/studio to view my jewellery or have a free Design Consultation. You will receive my best advice and guidance regarding all aspects of a commission, in a relaxed atmosphere and without any obligation. If you wish to book a visit or an online meeting please call 01757 288307 or CONTACT US  to arrange a suitable time.
Hours by appointment only : Mon - Fri 9.30am - 7pm : Sat 9.30am - 4.30pm